Free UK shipping with boxes of 24 drinks
Build your box of soft drinks
Discover Juices, Fusions, Cordials, Sparklers & Pressés
Shop Now
Restaurant Standard
Our products are sold by top quality restaurants such as Côte Brasserie
Rated 4.9/5
‌
98% of our reviewers recommend Frobishers
Premium ingredients
‌
Made from the finest fruits & botanicals
Free Shipping
‌
Free UK shipping with boxes of 24 drinks
You're 3 steps away
Curate your personalised drinks experience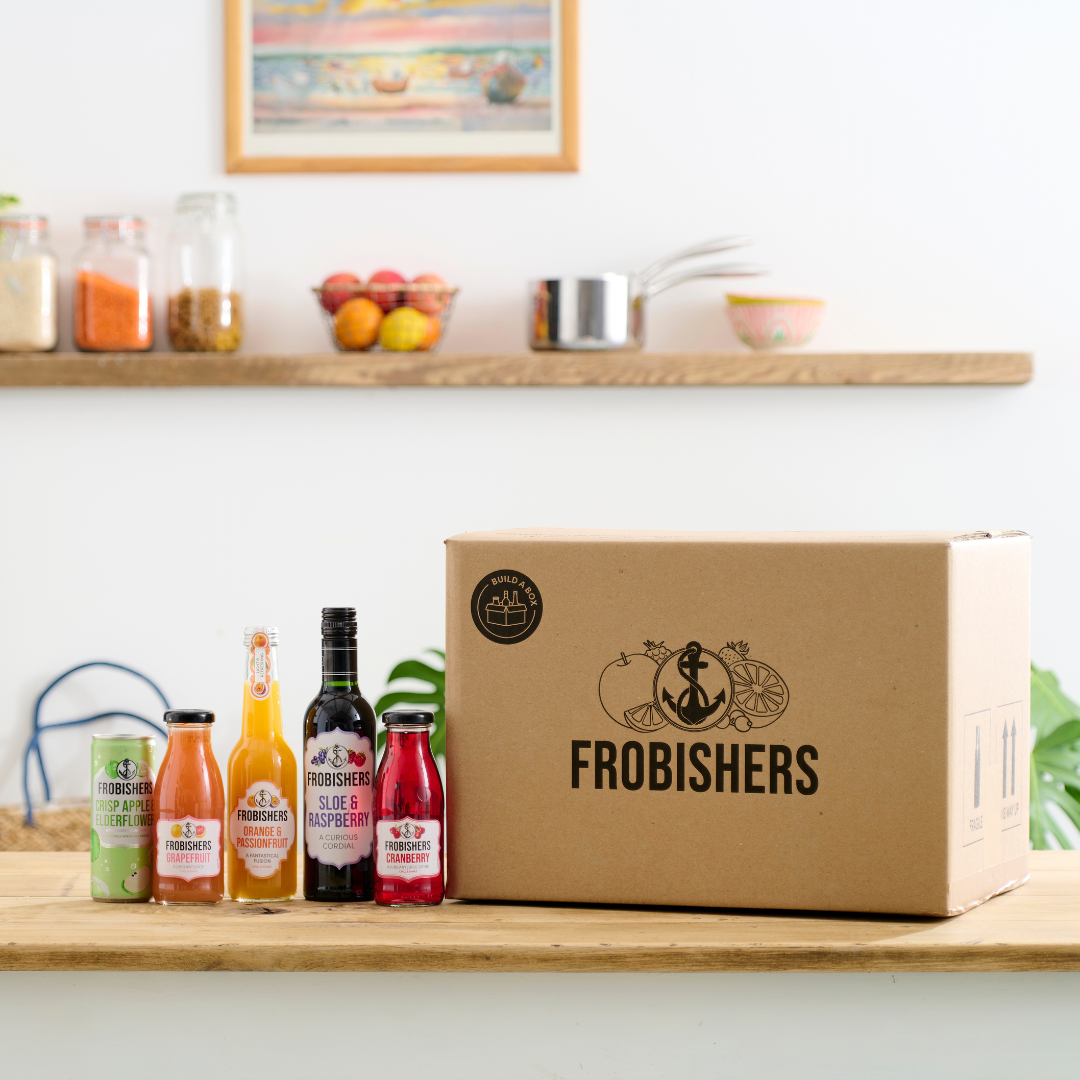 1. Select a box of 12 or 24

Save £5 with free shipping on all boxes of 24 drinks.

2. Choose from our 5 ranges

Explore our Fruit Juices, Cordials, Fusions, Sparklers & Pressé Cans.

3. Book your delivery date

Shopping for a special occasion? Schedule a delivery date to suit you.
Explore Our Ranges
Quality drinks to suit every occasion
What our customers say
Rated Excellent | 4.81 based on 320+ reviews
"Delicious drinks! Just received my second order, and am very pleased with it. The selection of cordials, juices and sparkling drinks is great. I always make up my own 12 bottle order, and am never disappointed. The order arrives very well packaged. Can't fault Frobishers!"
Hazel Taylor | Verified Reviewer
"Quick delivery and well packaged. Our household prefers Frobishers to similar drinks on the market as they taste fruity and are refreshing without any additional additives. We liked the ability to mix and match flavours, meaning there's something to everyone's taste."
Hayley Smith | Verified Reviewer
"Just the best. Sadly the kids have also discovered them and my stash is disappearing. Refreshing and great taste. We especially love the orange and bumbleberry flavours."
Jayne Preston | Build-a-box customer